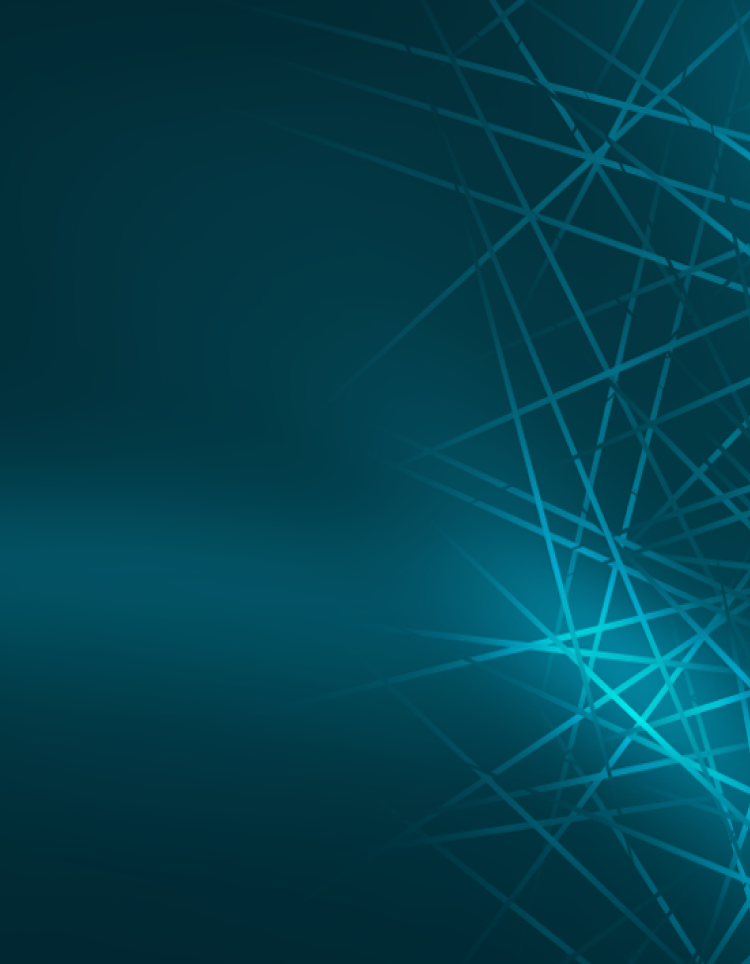 Electrospinning: Healing the gap in wound technology (recording)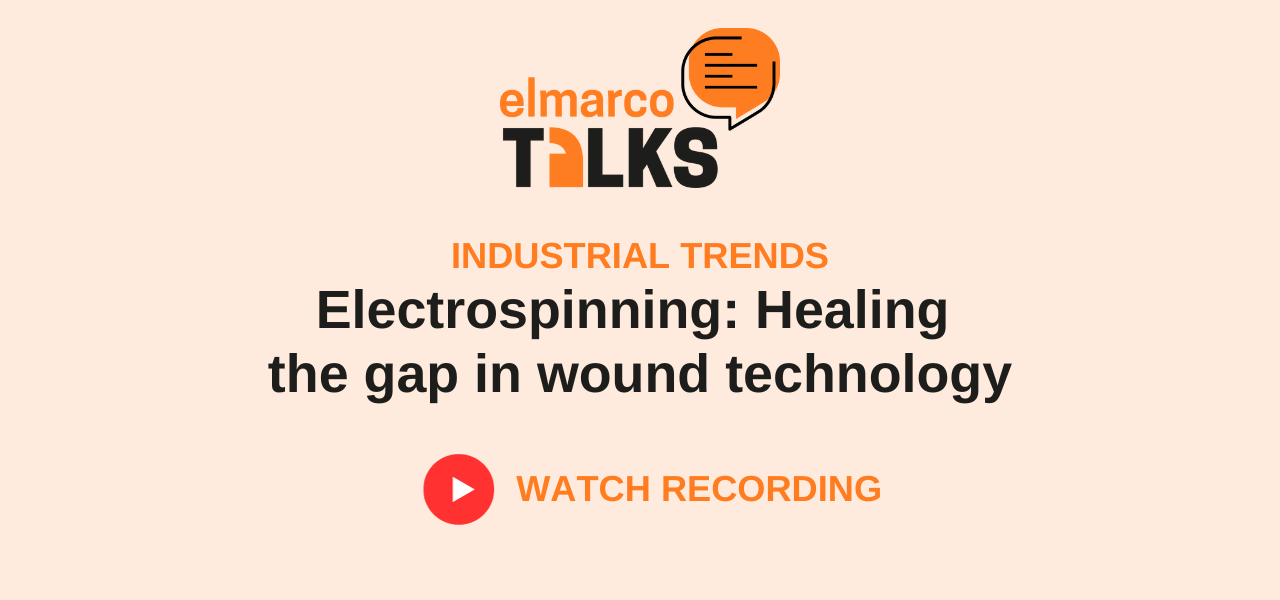 Join us at Elmarco Talks where you'll gain valuable knowledge, interact with thought leaders, and connect with a community of professionals passionate about nanofibers and their applications.
What will be discussed?
Patients and clinicians are dealing with 120 million chronic wounds, annually, with prevalence increasing at an alarming rate. There is an urgent need for innovative technology to assist healing, whilst also disrupting and preventing biofilm.
Electrospun nanofibres are known to exhibit a unique structure, similar to that of the extracellular matrix (ECM), offering a similar biological function which can aid wound healing. Furthermore, nanofibres are inherently bacteriostatic and with the incorporation of antimicrobial agents, such as Hybrisans's platform Technology 'WoundSan®', can disrupt and prevent biofilm. This will have a significant benefits in improving the healing of chronic wounds.
Elmarco's unique free surface electrospinning technology produced on the Nanospider™, offers the potential to effectively demonstrate up‑scalability of robust R&D and innovation. This is absolutely critical when considering the global impact of this problem. With the right expertise, Elmarcos range of pilot and industrial production lines allows for seamless scaling from laboratory to mass production.
About the speaker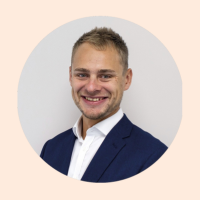 Dr Chris Mortimer, CEO of Hybrisan®, UK has over 9 years of research experience following completion of a PhD in nanotechnology at Swansea University.

Chris is a leading expertise in the field of electrospinning, with significant experience working with Elmarcos free‑surface technology. He has co‑aurthored a number of research articles in the field of electrospinning. Chris has worked on several projects developing antimicrobial materials, with a wide range of global organisations.

He has  experience in medical applications of antimicrobials, through completion of research projects focussed on biofilms in wound care and also on medical devices. Chris has successfully managed projects bringing new products to market and secured Hybrisans first license. Chris has led efforts to secure grant funding (over £500k) and several highly successful equity fundraising initiatives (totalling over £900k).
About Hybrisan
Hybrisan® is a MedTech product development company developing world leading solutions for chronic wound care. Hybrisan specialise in antimicrobial technology and electrospinning, particularly at scale, using Elmarco free‑surface electrospinning technology.
Hybrisan develop their own products and also offer their expertise as a CRO offering electrospinning scale up using their pilot line free‑surface electrospinning capabilities.
WoundSan®, Hybrisans advanced biofilm disrupting technology, has been specifically developed to address many of the issues caused by biofilm, wound infection and stagnant treatment technologies.