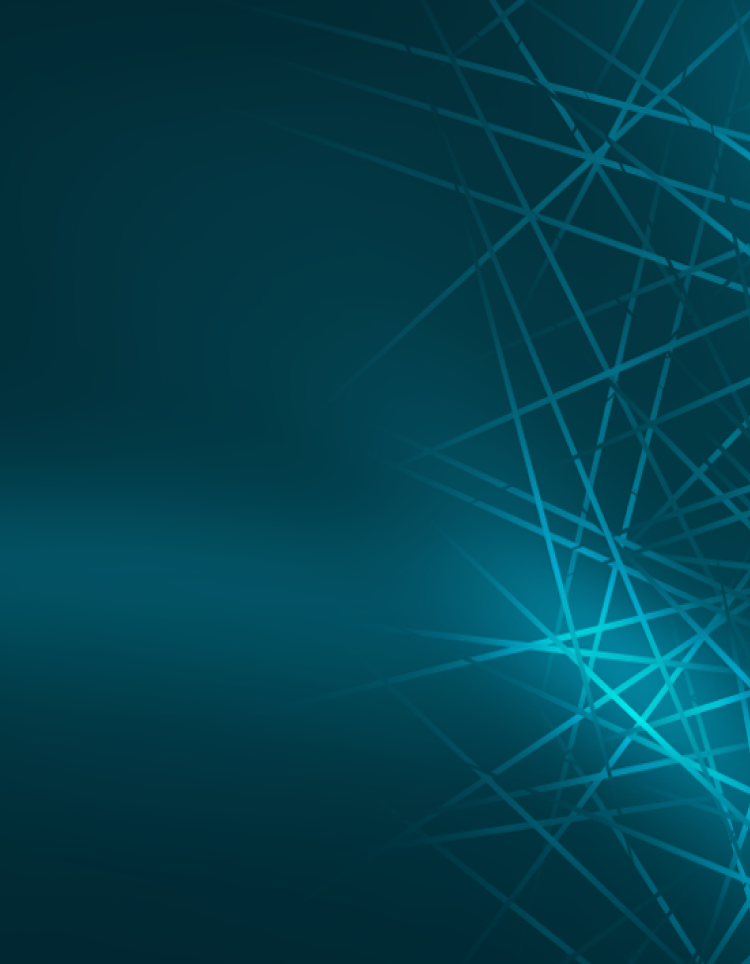 Developed in the lab, ready for real life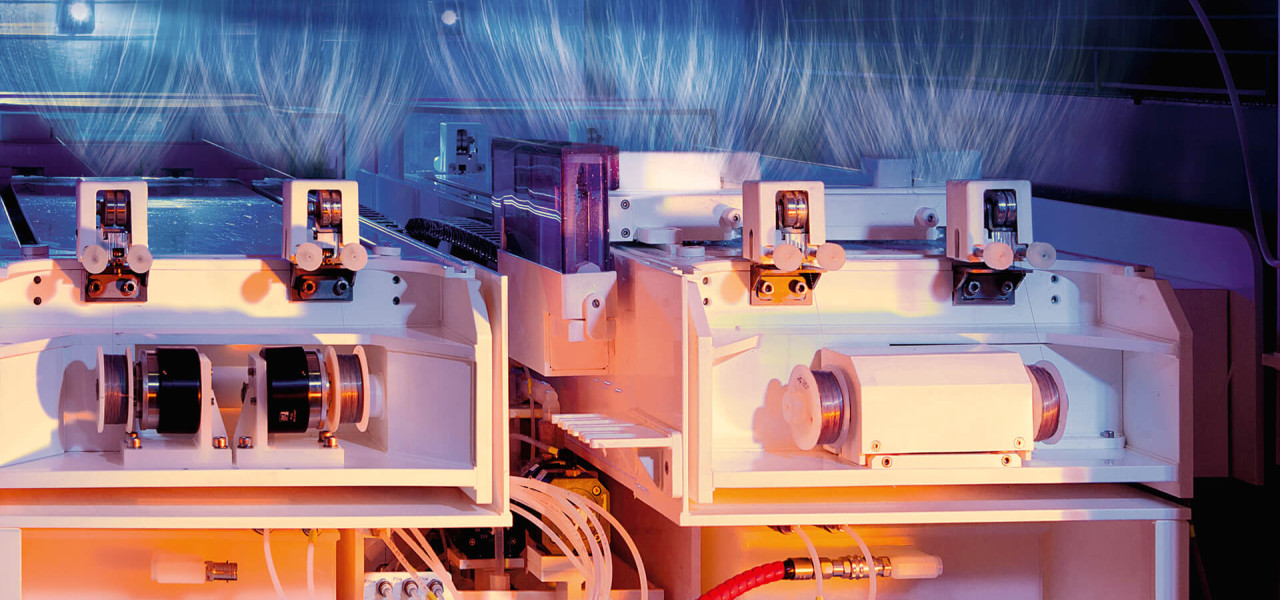 Patented needle-free Nanospider™ technology
Nanospider™ technology is a unique electrospinning method utilizing the free surface of a polymer solution‑coated electrode in a strong electrostatic field. This technology makes it possible to produce nanofibrous material at the uniformity and throughput suitable for industrial scale manufacturing.
Nanospider™ technology uses an electrospinning electrode in the shape of a thin wire and a head to apply a polymer solution along the entire length of the wire. Nanofibers are then formed from a thin layer of polymer on the electrode under the influence of a strong electrical field.
For use in the laboratory and on an industrial scale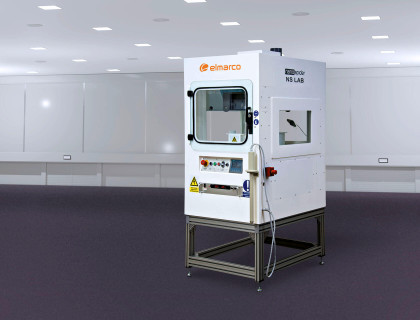 Laboratory equipment for efficient research of nanofibrous membranes and experimental work.
LABORATORY EQUIPMENT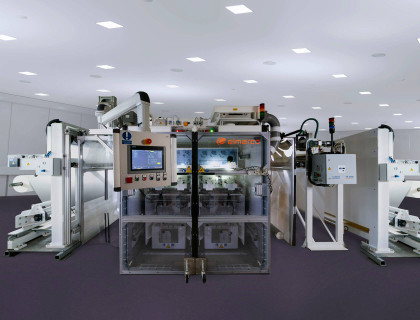 Technology for defect‑free nanomaterial production for applications such as liquid filtration, HEPA filtration or battery separators.
THE INFINITY LINE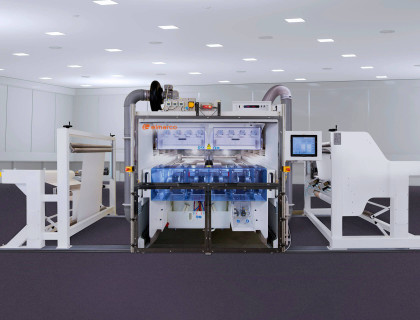 UUniversal technology for nanomaterial production used in a wide range of applications such as air filtration, performance apparel, and healthcare.
THE LINEA LINE
Our technology's invaluable benefits
Productivity
and quality
Nanospider™ technology enables nanofiber production that has been proven at the industrial scale. Our unique free‑surface electrospinning process enables production of a nanofiber web with high fiber density while maintaining superior uniformity and consistency of morphology. Spinning solution is carefully dosed from a closed system which is a prerequisite for maintaining consistent material specifications during long‑term production.
Scalability
The complete portfolio of our devices is based on Nanospider™ technology, which can be easily scaled up from a laboratory machine to an industrial production line. Therefore, your research results are easily transferable for industrial use.
Within industrial lines, an assembly of up to 4 electrospinning units in one production line can be designed in cases where increased production volume is required.
Flexibility
of settings
Within industrial lines, an assembly of up to 4 electrospinning units in one production line can be designed in cases where increased production volume is required.
Nanospider™ technology makes it possible to optimize nanofiber production by precisely controlling many process parameters which affect the final product:
polymer solution specifications (conductivity, temperature, surface tension, etc.)
environmental specifications (temperature, humidity, etc.)
base material specifications (cross and surface electrical resistance, etc.)
device specifications (voltage, electrode distance, etc.)
Simplicity
Nanospider™ technology is mechanically simple, and is built from highly resistant materials that are compatible with most polymer solutions. We use high‑quality and reliable mechanical and electronic elements in all of our equipment.
The device can be comfortably operated by 1‑2 people (depending on the size of the machine).
Important milestones
2003
PROF. JIRSÁK FROM THE TECHNICAL UNIVERSITY OF LIBEREC IS DEVELOPING THE UNIQUE NANOSPIDER TECHNOLOGY FOR THE INDUSTRIAL PRODUCTION OF NANOFIBERS
2004
CONCLUSION OF A LICENSE AGREEMENT WITH THE TECHNICAL UNIVERSITY OF LIBEREC
2006
DELIVERY OF THE FIRST INDUSTRIAL PRODUCTION LINE WITH NANOSPIDER™ TECHNOLOGY
2007
ELMARCO IS THE ONLY PRODUCER OF MACHINERY FOR THE INDUSTRIAL PRODUCTION OF NANOFIBERS IN THE WORLD
2008
ESTABLISHMENT OF A 3000 M² RESEARCH AND DEVELOPMENT CENTER
2010

PRESENTATION OF OWN NEW GENERATION OF NANOSPIDER™ TECHNOLOGY - LINEA LINE
2012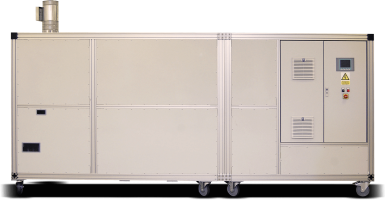 2012
FIRST 100 MACHINES INSTALLED
2016
200 MACHINES ALREADY INSTALLED
2020
PRODUCTION AREA DOUBLED
2022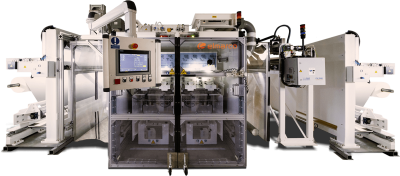 Our lines peripherals
Air conditioning unit
the air conditioner sets ideal conditions inside the electrospinning chamber
serves for precise control of process humidity and temperature for producing nanofibers
MORE ABOUT AIR CONDITIONING UNITS
Adhesion module
this ensures that the layer of nanofibers applied to the substrate will adhere without delamination failures
used for applying liquid dispersion adhesives to various base materials with smooth and structured surfaces
Hot air dryer
ensures additional drying of the produced nanomaterial
layers of nanofibers leave the electrospinning unit with some residual moisture or solvent content, and for this reason the layer must be properly dried before winding
Winding and unwinding
both the unwinder and winder form steel frames with motors that drive the unwinding and winding pneumatic shafts
the device enables two-way rewinding of the underlying material.
We provide the equipment through an external supplier.
Polymer mixing station
prepares solutions of polymers suitable for electrospinning
it consists of a mixer, a cabinet with a heating and cooling unit, an accumulation tank and a connection point
the operation is almost fully automated, except solid polymers must be added manually through a funnel
TEXTEST measuring device
used for continuous measurement of air permeability, pressure drop, and airflow resistance on moving materials.
the measurement takes place in real time, and a comprehensive protocol is generated after its completion
We provide the equipment through an external supplier.
Contact us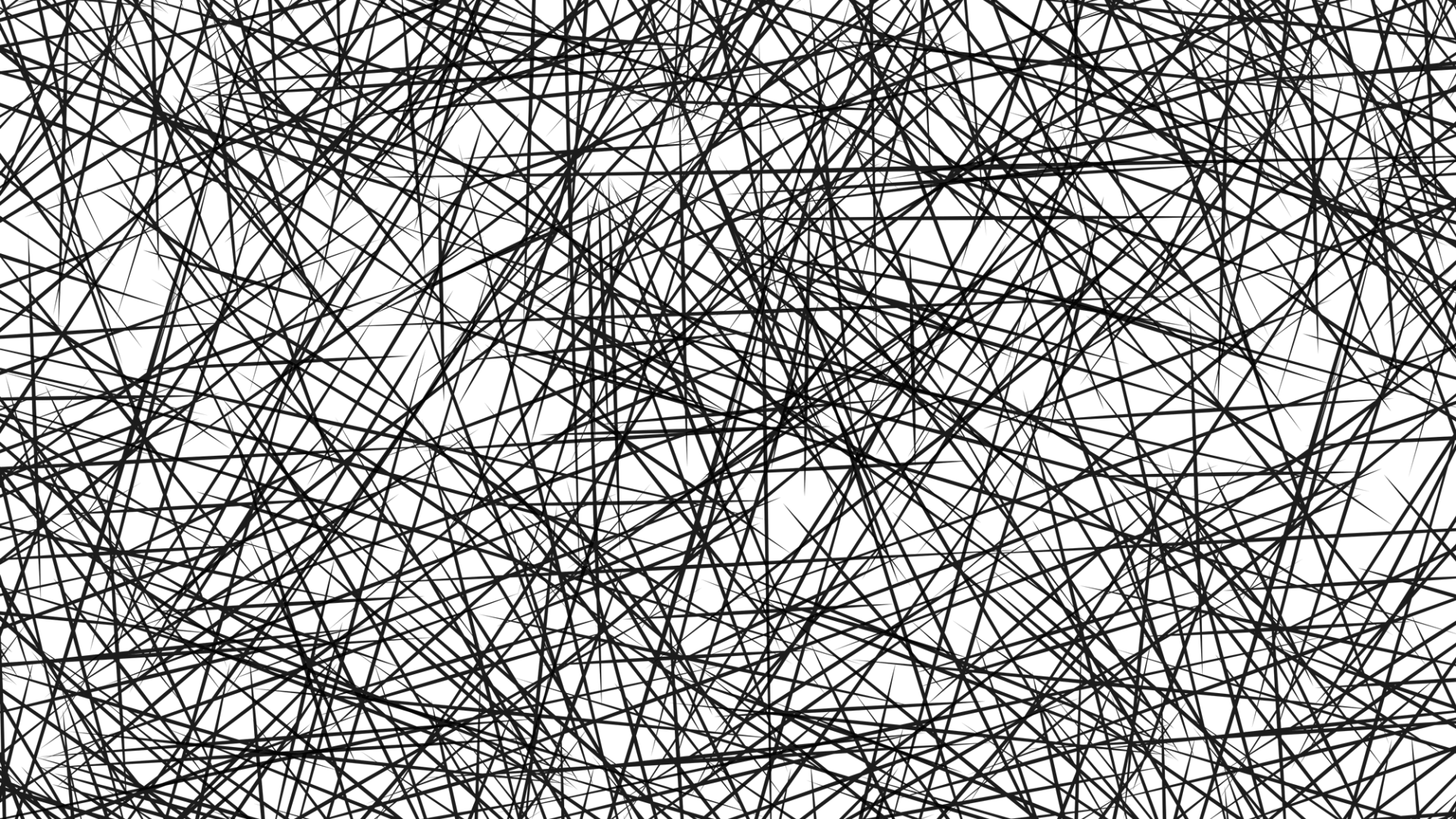 Curiosities from around the world on a scale of 10‑9 m